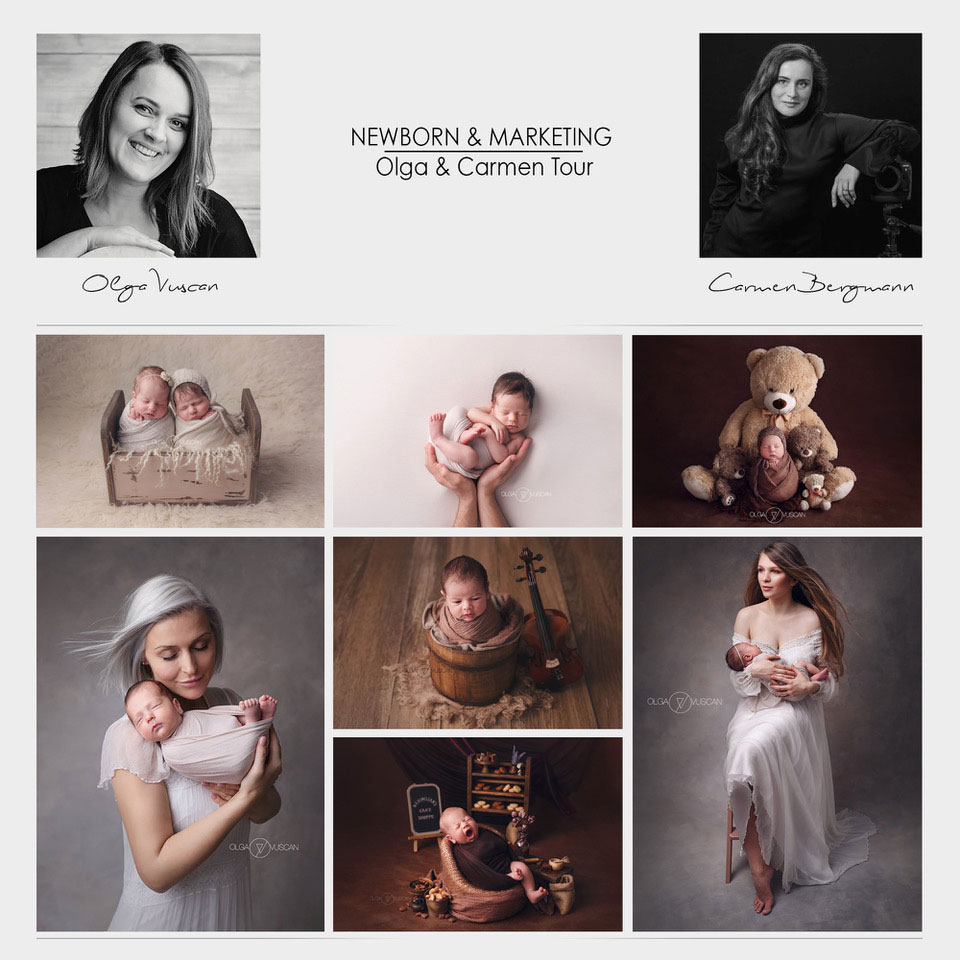 In 2019, Olga Vuscan and Carmen Bergmann started a collaboration with the purpose of helping photographers around the world to take a step forward in maternity and newborn photography as well as in building and organising their businesses.
Olga Vuscan is a perfect mentor who shares her knowledge with a passion and dedication that attracts each year at her workshops dozens and dozens of photographers willing to learn how to master newborn and maternity photography.
Carmen Bergmann loves to support the success of the young photographers in business, guiding them to the point when they can live from what they love doing: photography.
Nothing describes better Olga and Carmen passion of sharing their knowledge than the words of the photographers who met them.